Sentinel Bumpers
The sentinel bumpers are part of our pick-up line. They are built with a ½' thick bumper channel just like we have for the semi bumpers where as our traditional pick-up bumpers are ¼' thick. They do not have the bottom rake as the bumper channel goes down as far as our pick-up bumpers with the bottom rake. These are not made for all models but we do have them for our most popular models. We have an exclusive line of sentinel bumpers that are designed for ambulances. They come with ambulance themed cut outs. The is a heartbeat line in the middle and the star of life cut outs for speakers. The cut outs can be changed to better suit the needs of your ambulance.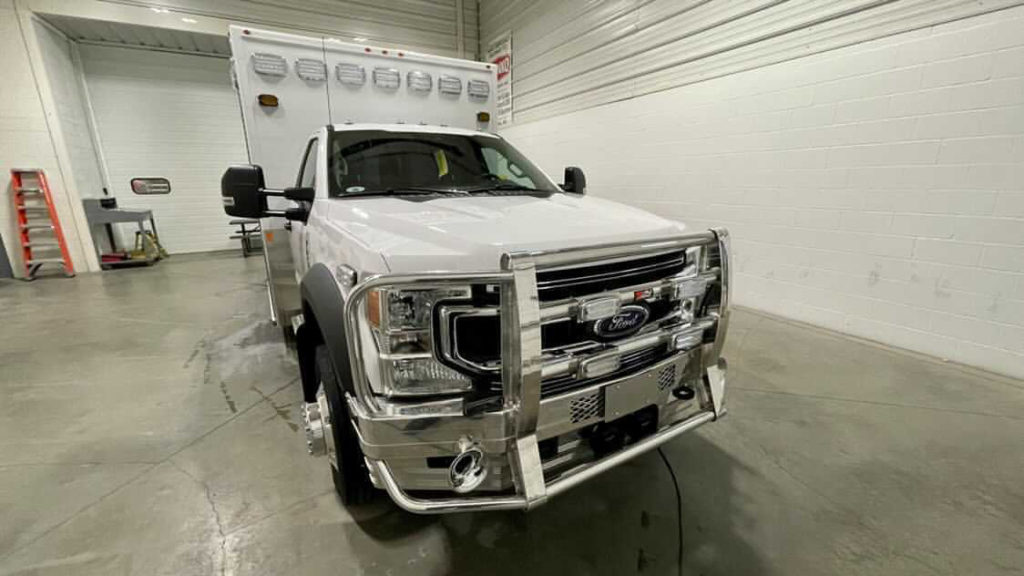 Pick-up Bumpers
Pick-up bumpers, obviously named for pick-ups, are similar to bull bars but are more H-shaped frame. Pick-up bumpers are also used for protection from wildlife and anything else that may cause damage to your truck. Although pick-up bumpers weight about the same as bull bars they typically cover a larger portion of the front end. Pick-up bumpers, made of aluminum, replace your existing bumper and are mounted directly to your chassis. Pick-up bumpers come standard with a high polish finish but can be customized.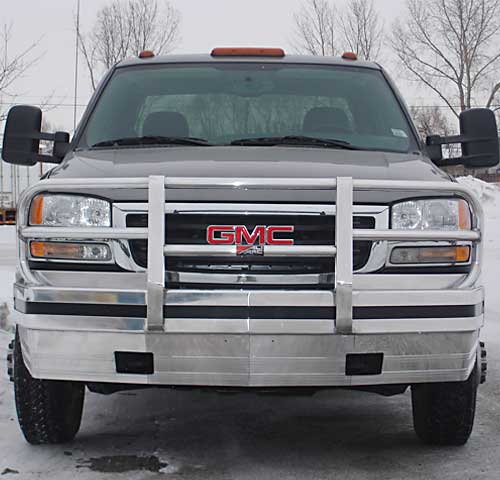 Ali Arc bumpers has many bumpers available and can be customized to fit your truck. If you have any questions or would like to place an order you can email sales@aliarc.com or call 1-877-725-4272.