Welcome to the road! We have the armour to keep you moving forward on your journey.
Imagine you are driving down a winding road in the mountains of British Columbia or Colorado, what's protecting you from wildlife, unexpected terrain or inexperienced drivers? Now imagine having truck bars that are protecting you and your truck. Not only that, they are above industry standard at ½″ thick, complimented by 2½″ x ¼″ wall tubing and tying it together is ¼″ I-Beam. An engineering marvel that will get you home safely to your family.
We strive every day to make sure there is no downtime for our valued customers, we care about you and your truck. Wildlife isn't going anywhere and neither are we. Wherever life leads you there will be Ali Arc.
We pride ourselves in providing our customers with the best steel tow sections engineered out of CNC controlled high-definition plasma cut ⅜″ plate. Tailored to your make and model, we use channel tow sections ranging from 4″ to 7″ deep. When it's time to access your engine, you can appreciate the ease of access to your engine with our patent pending steel mounting bracket and tilt system. Over the past 20 years, our eyebolt design has been tested so you can be assured that you and your truck will be protected.
When you are home with your Pick-Up, we have you covered with our Protection Up Front® bumpers and bars. The products we build will last with a combination of 2½″ x ¼″ and/or 2¾″ x ⅛″ wall extruded tube mounted with aluminum or steel mounts. Our truck bumpers are lightweight and strong enough to last as long as you have your Pick-Up.
We know you need protection for your journey ahead and we are here to provide that. An Ali Arc bumper is the best collision protection available for your vehicle. Purpose, strength, and design – three features that will never go out of style.
As long as you own a truck, Ali Arc will be here to protect you and your machine.
With nearly 25 years of industry knowledge, we have evolved into a recognizable manufacturer and distributor of truck and pick-up collision protection bars. Located centrally in Winnipeg, Manitoba, Canada we have a 36,000 sq ft. facility which employs over 55 people.
We have access to over 1500 dealers through direct vendor programs with major truck manufacturers including PACCAR (Kenworth and Peterbilt), Mack, Volvo and DTNA (Freightliner and Western Star).

---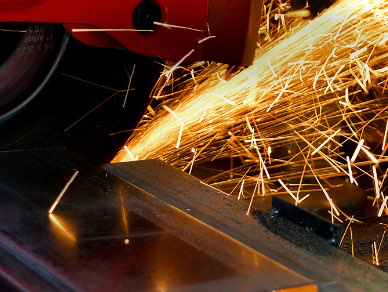 We are Ali Arc, your upfront armour for the journey ahead.
Through our years of experience, we have built strong partnering relationships with truck dealers and our raw material suppliers. Because of our commitment to innovation and technology, we are EDI capable and ISO 9001 certified.